Tonight's offering are some of my older characters. Now I have loads of characters on foot, and these are what tends to get used in most games (when I ever play them), and I have a whole host of Dragon and monster riders, but there are also the more mundane mounted Elves in the army.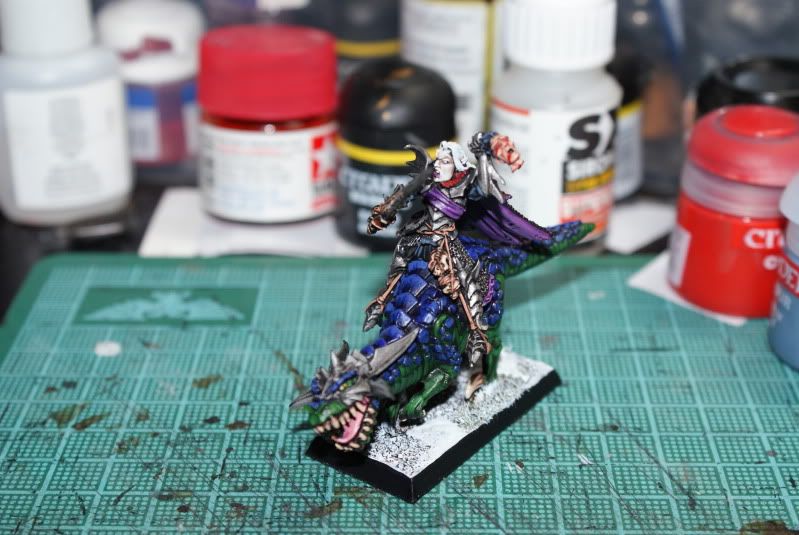 The Malus Darkblade miniature is a nice miniature, even if a little awkwardly posed. As I'm not really a fan of using special characters, only really on special occasions, I tend to use him as a generic Dark Elf Hero.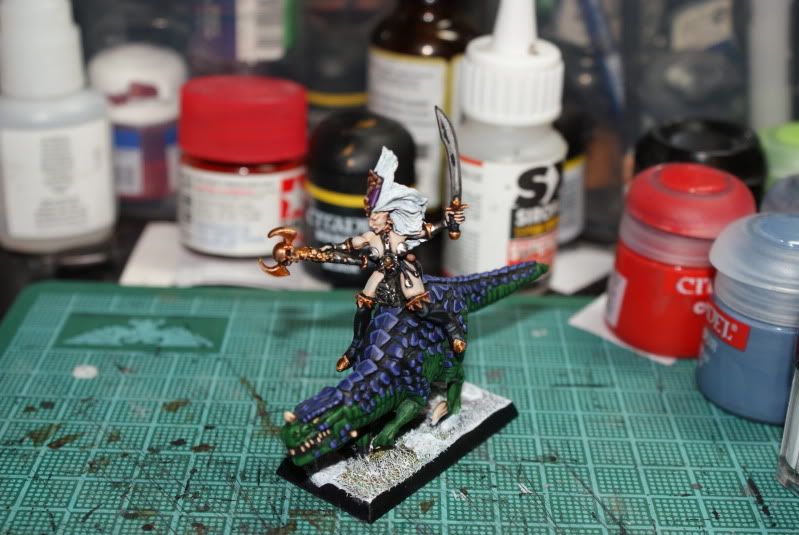 This Sorceress is from last editions releases, and even though the miniature looks a little fat to be an elf, it's still pretty nice.