Well today I was hoping to be heading down to the Doubles Tournament at GW in Nottingham, but sadly work has played it's part and I'm stuck here in Carlisle. My army is still winging it's way though, being used by two of the lads from GW Carlisle. And best of luck to them...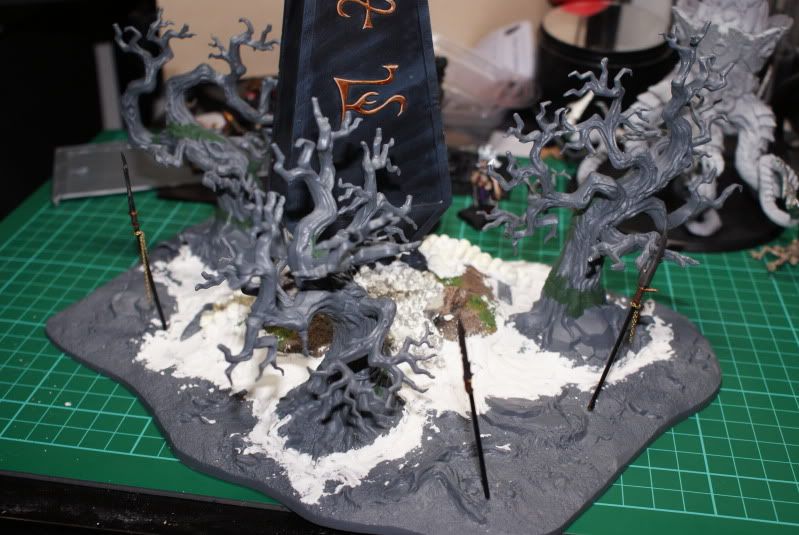 Now one of the things from the Tournie was that you had to take a terrain piece, themed with your army. As the lads were using two 1000pts of my Dark Elves I thought it would be an idea to make a piece to go with.
Above is a WIP shot of what I came up with.
I'll hopefully be getting filled in with progress reports throughout the games tomorrow, and will post on here anything fun that happens.